What your equipment kicks up, your engine takes in. Unless CENTRI® gets it first.
CENTRI® precleaners reduce wear and tear, increase filter life, reduce downtime and they can be used on a number of applications.
There is no external piping, evacuator valves, bowls, braces or brackets. Which means there's nothing that could malfunction, break down or affect the efficiency of your CENTRI® precleaner.
---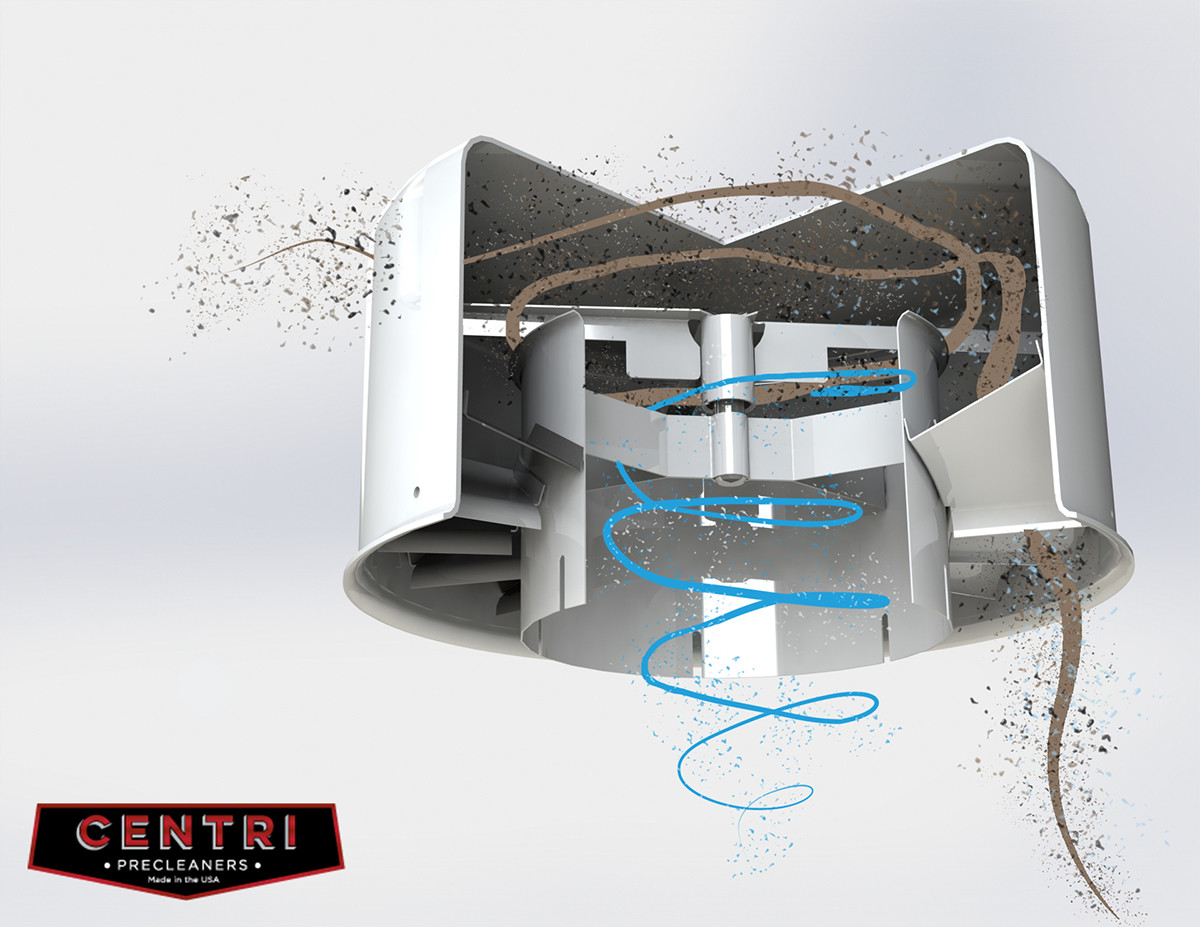 Once connected to your equipment's air intake, dirty air enters the CENTRI® precleaner.
Air passes through angled vanes, which are designed to precisely direct air flow and move the dirty air toward the impeller.
Air continues to move toward the one-piece impeller (CENTRI®'s only moving part) which creates a tornado inside the housing.
The centrifugal force of the tornado kicks dirt particles, chaff, dust, snow, rain and just about anything else it finds out of the discharge louver.
The newly cleaned air then enters the engine intake pipe, leaving only very light particles to be removed through the filter.
Where can a CENTRI® precleaner be used?
MINING/CONSTRUCTION: Loaders, Scrapers, Drills, Dozers, Crushers, Screeners, Excavators, Compactors, Dump Trucks, Compressors, Snow Removal Equipment, Trenchers, Concrete Pumps, Pavement Breakers, Planners, Concrete Cutters, Pavers, Sweepers, Scarication Equipment, Airports, Rentals and Graders
DRY BULK: Pneumatics
FORESTRY: Skidders, Grapplers, Chippers, Stump Cutters and Tub Grinders
OIL & GAS: Hydraulic Fracturing Pumps and Engines
OTHER: Tractors, Combines, Mowers, Choppers, Applicators, Scrappers, Compactors, Loaders, Forklifts and much more!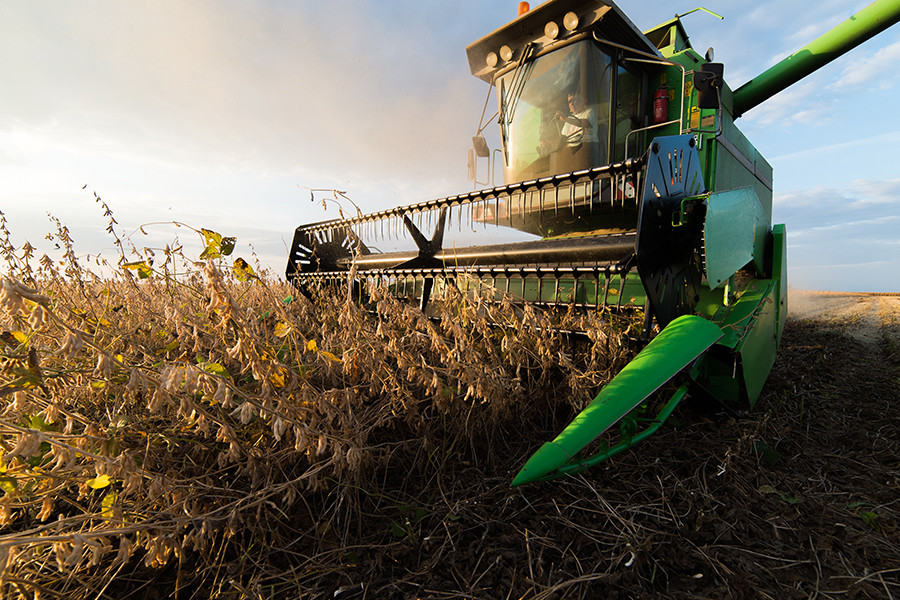 Contact Us
Interested? Call us at (800) 356-4882 or complete the form and we'll reach out to you. The sooner we talk, the sooner you'll start saving money.
Find a Distributor
Ready to place an order? Use the interactive map or download our distributor list to find a CENTRI® precleaner distributor near you.
For distributors outside of the United States and Canada,
call us at (800) 356-4882.