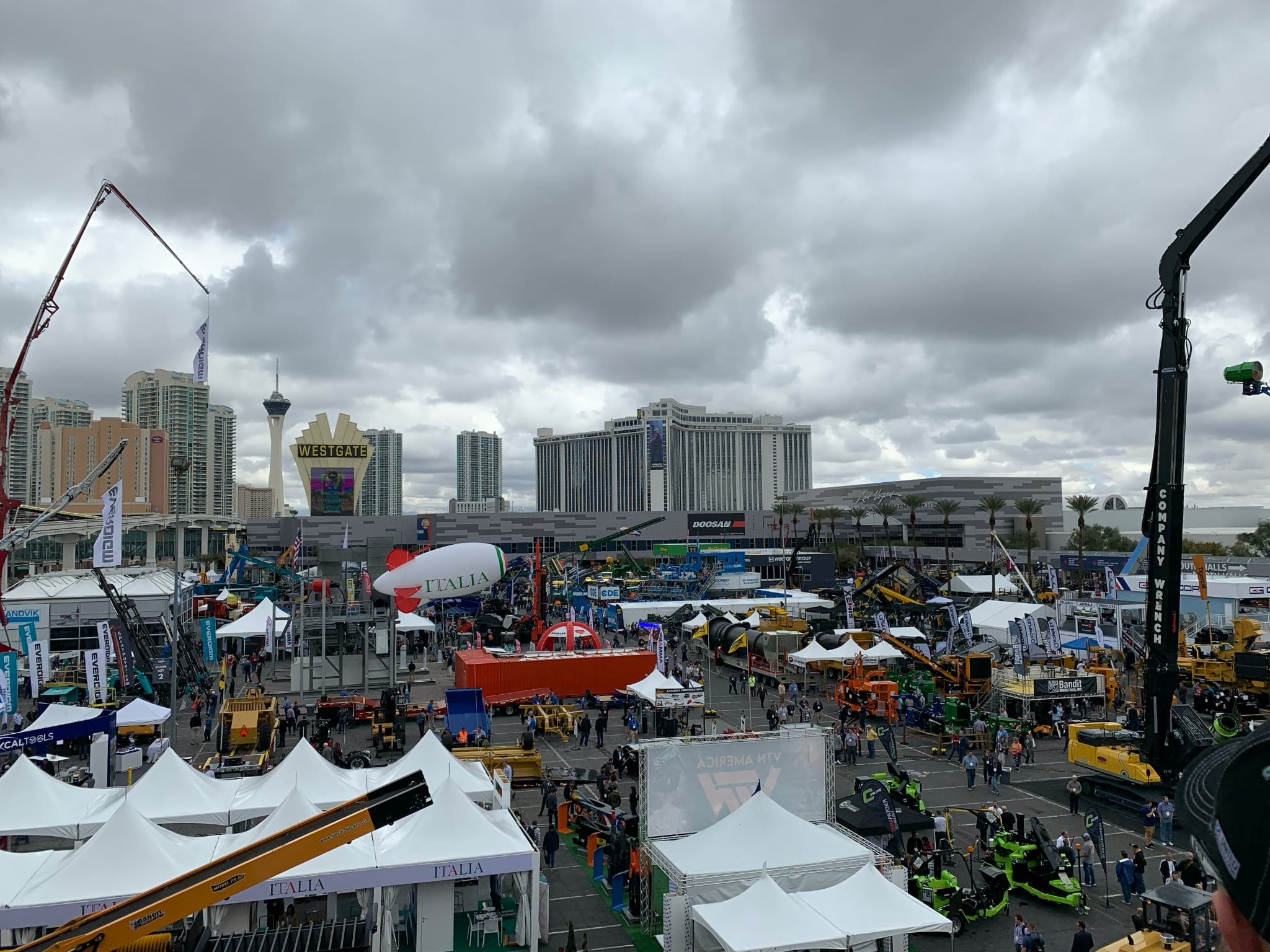 Earlier this month, our team traveled to Las Vegas to attend CONEXPO: North America's largest construction trade show, held every three years. CONEXPO features the newest technologies in construction equipment, products, and services. It's a great opportunity for attendees to learn from industry innovators and to network with peers.
Unfortunately, due to COVID-19 many people who had planned to go to CONEXPO were unable to attend. So, we decided to share a few key takeaways from this year's event. Read on to learn what resonated with our team.
1) Intelligent innovation is the name of the game.
Savvy construction engineers and manufacturers are focused on creating intelligent equipment that maximizes productivity and cost-effectiveness. Some are even collaborating with tech companies to drive innovation.
Sweedish engineer Dynapac, for example, has partnered with software company Trimble to create a new soil compaction package that combines Dynapac's efficient seismic system with Trimble's advanced technology. Another purveyor of intelligent machines is Sandvik. At the expo, they showcased a mobile jaw crusher that boasts an efficient 20-minute setup time and is fully operated via remote control.
Learn more about the innovation and partnerships on display at this year's CONEXPO in this quick video.
2) Construction companies continue to focus on green technology.
Green building continues to be a pervasive theme throughout the construction industry. CONEXPO 2020 saw key industry players promoting the adoption of new technology and innovation that would minimize depletion of natural resources and reduce damage to the environment.
One such example was CASE. They showcased a new, fully electric backhoe loader that can perform a full 8-hour workday on a single charge. Another example was engine manufacturer Kohler, who took the opportunity to show off their low-emission engines.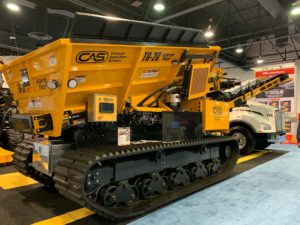 At CENTRI, we continue to focus on green initiatives. Our precleaners enhance your equipment's fuel efficiency while increasing its filter life. As a result, fewer filters end up in landfills. Our precleaners also clean the air going into your equipment's engine, resulting in cleaner air coming out the exhaust.
3) Women will play an increasingly important role in the construction industry.
In recent years, we've seen admirable efforts to highlight women as viable, powerful forces within the construction industry, and this year's CONEXPO was no different. In preparation for the event, CONEXPO partnered with The National Association of Women in Construction (NAWIC) and Women of Asphalt (WOFA) to sponsor educational opportunities and events showcasing women industry leaders. A highlight of the expo featured the unveiling of the world's largest 3D-printed statue of a female construction worker to honor the growing role of women in our industry.
We're grateful that we had the opportunity to visit this year's CONEXPO. If you were unable to attend and you'd like to learn more about our experience, we encourage you to get in touch.